Kristine is simply amazing to work with and her professionalism is incredible! She is extremely detailed and there will be no doubt that she will deliver on the big day (unlike other vendors). She had my wedding photos edited and delivered within a few short weeks and I am in love with them! Kristine exceeds expectations in all that she does and I highly recommend her without reservation. – Kira R. (Click the image below to see more of Kira and Colin's wedding photos.)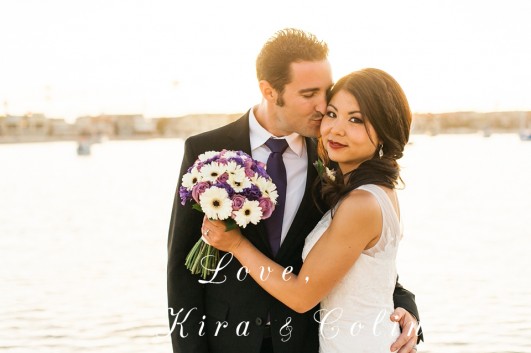 Our experience with Kristine was absolutely wonderful! If I could give her more stars on here I definitely would! She did our photos for our engagement & wedding and all the photos turned out amazing! I never thought I could look that good! Lol I'd have to say that I was definitely nervous about taking photos because I'm not one to want to be in the spotlight but she definitely knows how to make you comfortable and most of all make it fun! She truly is a wonderful person and a fabulous photographer! I don't have a single negative thing to say. I am so pleased with everything that we received. The one thing that I thought was just amazing, is that everything we received was always so personal. Kind of like your best friend did it for you. When we got our wedding pictures it was neatly and sweetly packaged & had yummy chocolates and even a treat for our dog! Now that we are hitched we are trying for a little one and I definitely want to do maternity & newborn photos with her. Thank you so much Kristine!!!! – Jessie C. (Click the image below to see more of Dave and Jessie's wedding photos.)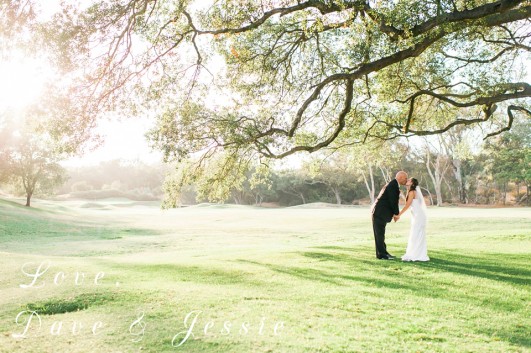 Kristine is much more than an excellent photographer, she's personable, caring, helpful, detail oriented, thoughtful, energetic….and the list goes on. Being photographed made me so nervous but right away she calmed my nerves with her humor and fun, easy going personality. She made us very comfortable from the start.
When you hire Kristine she almost seems like your wedding planner! She gave us preferred vendors, a mock up timeline of events for the day of, so many tips and tricks to planning a wedding as well as chocolates and champagne to celebrate!
We couldn't be happier with how our engagement photos came out and I can't wait to see how our wedding photos end up!
Kristine was the best decision we've made – I'm sure more reviews will come after our big day! 🙂 (Click the image below to see more of Chuck and Kelly's engagement photos.)
"You were so amazing as our wedding photographer! Thank you for your patience and humor throughout the day as I tried to stay calm in the midst of that crazy rain. We can't thank you enough! – Mimi A. (Click the image below to see more of Michael and Mimi's wedding photos.)
Kristine took our engagement photos at Cardiff State Beach a few weeks ago and we are so happy with the results! We had a wonderful experience working with her. Kristine is professional, creative, and went above and beyond. She made us feel really comfortable throughout the shoot and the photo's came out absolutely stunning. They were better than we ever could have imagined. We ended up getting lucky with a beautiful sunset that night and Kristine captured it perfectly. We can't wait to have her photograph our wedding this November! (Click the image below to see more of Sarah and Dustin's engagement photos.)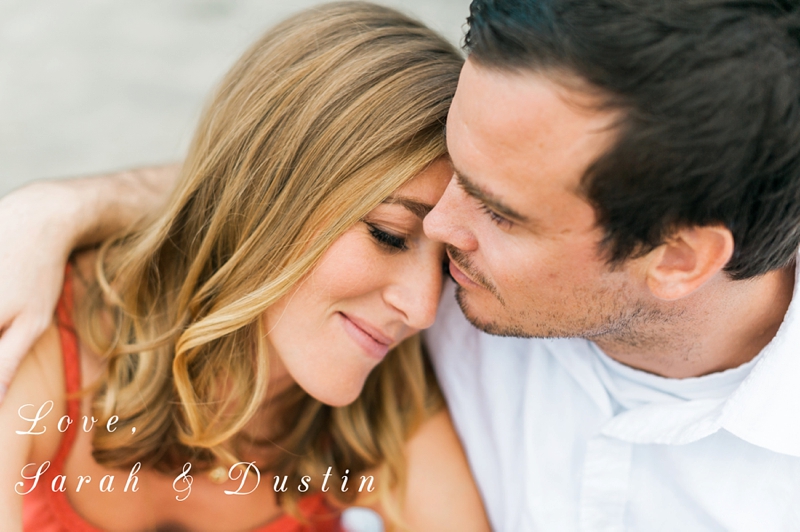 "Kristine's photography ability exceeded our expectations! Her ability to come to our home and use it as a studio added tremendously to our experience. Her willingness to try different props and settings resulted in a wonderful selection of photos. Our family will cherish these pictures for years to come. We have already recommended Kristine to friends and would gladly recommend her to anyone needing an excellent photographer." – Lena S. (Click the image below to see more baby photos from this newborn session.)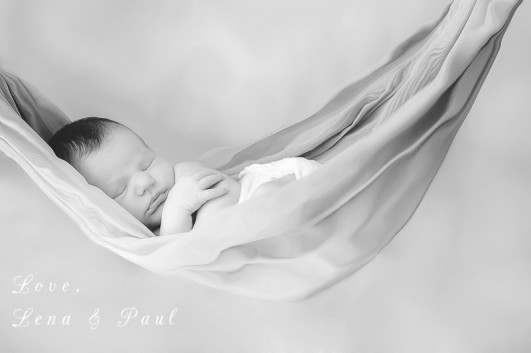 "Kristine, we just received the photos today! I just wanted to thank you for helping us capture this unforgettable moment. You were so wonderful to work with and made both of us feel very comfortable. Thank you and we'll definitely keep in touch about the wedding. – Lia I. (Click on the image below to see more proposal and engagement photos.)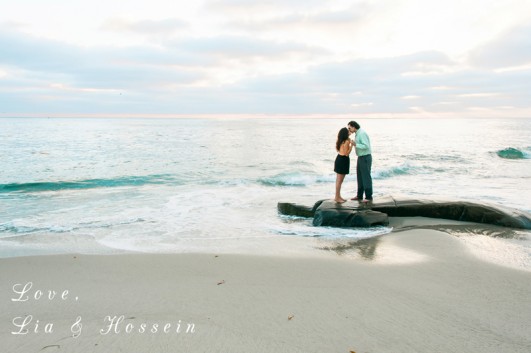 "Kristine took the most beautiful pictures for me at my June wedding. She really captured the excitement of the day! Every picture has a special story behind it that I can cherish forever! Kristine was very easy to talk to and she knew exactly what I wanted in my pictures just by spending an hour with my husband and I at our first consultation. I would highly recommend Kristine to all of my friends and loved ones looking for a brilliant wedding photographer!" – Brittany M.
"Kristine is an imaginative and very talented wedding photographer. Her artistic perspective made our wedding photos the best they could be. People compliment our wedding photos regularly. We were so appreciative of Kristine's creativity and patience with us during the wedding. I would highly recommend Kristine as your wedding photographer! – Jessica M.
My fiancé and I had our first engagement session with a photographer that was recommended by our caterer. We were "satisfied" with her service and our product, but she was not able to document our wedding day.
I was disappointed and started my search for a new photographer. As I was scrolling through my news feed on Facebook, I fell in love with one of Kristine's engagement sessions and the inexperience of my first photographer started to become apparent. My engagement photos paled in comparison and now appeared uninteresting to me.
I immediately contacted Kristine and was impressed by her professionalism and prompt communication. It became clear that my first photographer was an amateur. Kristine listened to our needs and I knew that she was going to take good care of us. Our engagement session was amazing and I LOVE my new engagement pictures. She was not afraid to give us direction or tell us when something looked awkward. Most importantly, she made us feel comfortable, kept the mood light, and everything went smoothly.
I recommend Kristine without hesitation and I know that our wedding day photos will be just as amazing!!! – Kira S. (Click the image below to see more from Kira & Colin's engagement session.)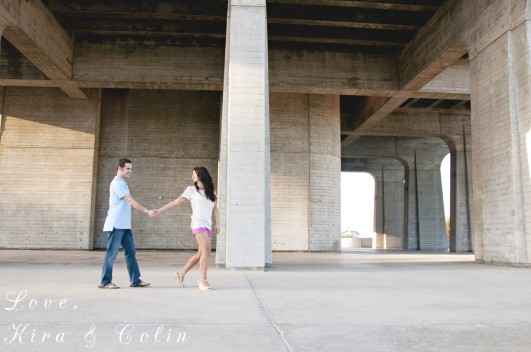 Up until recently, my experience with professional photography only went as far as Sears portrait studio and those photo places that were popular in malls in the early 2000s. Needless to say, I was used to being disappointed. Kristine came highly recommended from a couple coworkers, so I decided to give her a shot. I am really glad that I did. Kristine was really flexible, and managed to work my husband and I into her schedule on short notice so that we could get our portraits taken in time for the holidays. We arranged to do our portraits at Presidio Park, and when the hubs and I arrived at the scheduled time, Kristine had already scoped out a few key locations for us to pose. Timeliness and preparation go a long way in my book, as does knowing one's craft, which Kristine certainly does. In addition to knowing her stuff, the woman was fun AND funny! She turned what could have been a painful and awkward experience to a pretty enjoyable morning at the park. And the pictures…they turned out beautifully. I would highly recommend Kristine Marie Photography. My family is already asking about our portrait photographer, and I can't say enough positive things about my experience. In truth, I don't really have to…the photos speak for themselves." – Nicole S. (Click the image below to see more from their session.)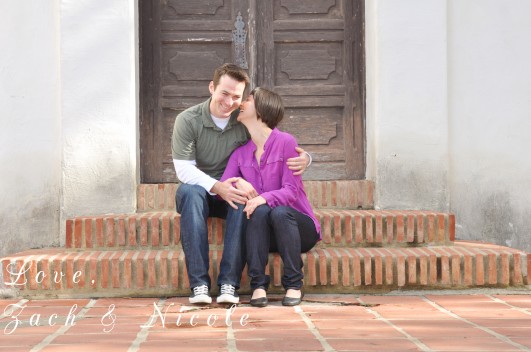 "Kristine took our beautiful engagement photos in La Jolla. Since we are not from San Diego, we had no idea where we wanted to have our portraits taken. Kristine suggested La Jolla and it was perfect! She made us feel at ease and got some great shots of us in a variety of settings. We are so happy we have these engagement pictures to cherish forever!" – Cheryl S.
Kristine took my newborn photos of my baby girl, Brooke. Of course I wanted them to be perfect and was nervous since it's hard to get newborns to cooperate and I had no idea how Kristine would get her to pose in those cute squishy ways I had seen in typical newborn photos. The entire time working with Kristine was amazing. From scheduling the date (my girl was 8 days late and she was super flexible rescheduling), to her being willing to travel all the way to Corona to my house, and her work ethic. She kept up great communication during the whole process via email and I also loved that she outlined how best to prepare for the shoot (where would be best, to clear out furniture, to keep the house warm, clean the nursery, etc.).
During the actual shoot, I actually cried like 3 times watching her because she just made my little girl look so absolutely adorable and sweet. She had many props and options to choose from and they all were just so perfect for my squishy little girl. It did take me a while to get my baby sleepy enough to pose (lots of nursing, rocking, shushing, etc), but Kristine was super patient. She was so gentle and patient with Brooke during the whole process- really fun to watch her. The photos I received were amazing and Pinterest-worthy. I've seen some friends' newborn photos and they just pale in comparison to the ones I got from Kristine. I highly recommend her as she is a great photographer and perfectionist, which is wonderful for someone in her line of work!! – Heather L. (Click the image below to see more from the newborn session.)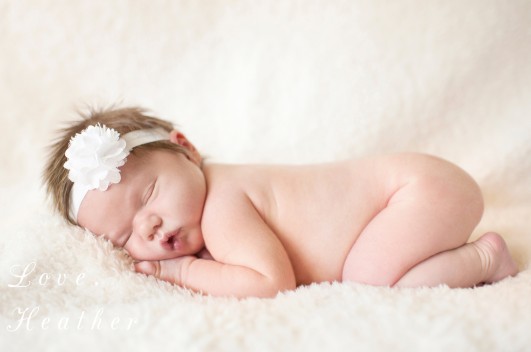 We are so elated with the job that Kristine did during our newborn session with our daughter. Kristine was calm, gentle, very professional, yet also tender and caring. She was very accommodating and her work was beyond our expectations. Even when our feisty dog was being a nuisance, Kristine adapted her into some of the cutest photos ever. We would highly recommend Kristine to anyone seeking to capture memories that will last a lifetime! – Frank & Amy L. (Click the image below to see more newborn photos from this session.)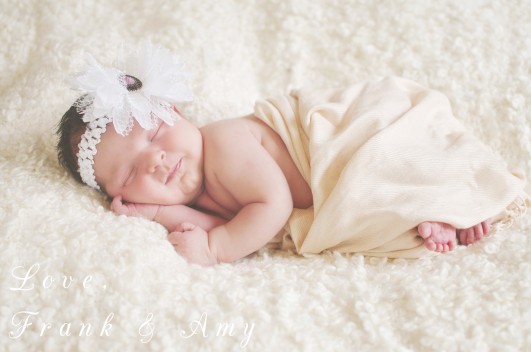 "My officemate recommended Kristine when I was looking for professional photography session for our 3 month-old twins. We are very satisfied with Kristine's work. The twins look so lovely in the pictures. She caught every cute expression. She is very professional, called me ahead to discuss what we want in the pictures, and what we need to do before the session, arrived half hour early to setup everything for a smooth session. We will definitely recommend her and look forward to working with her in the future." – Jie Y. (Click the image below to see more baby photos of the twins.)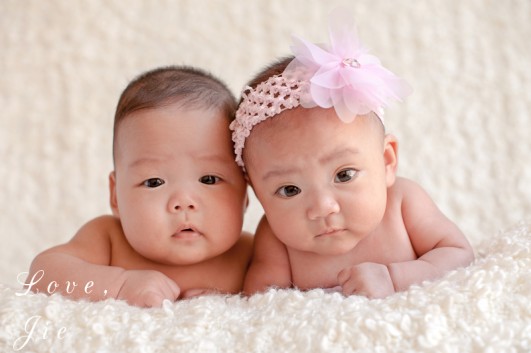 My experience with Kristine was above exceptional. She took my business headshots and they turned out absolutely amazing! Since we are both in the wedding industry, she immediately knew what I mean when I said I didn't want the traditional business-like head shot. We threw some ideas back and forth and nailed down a style and location that was perfect.
Kristine had a lot of great ideas for creative yet still professional photos that I could use to promote my business. We settled on Balboa Park. She new the area and efficiently worked to get the most out of the hour together. What I really loved about our session was that she listened to my ideas and incorporated them into her style of photography.
I don't really like getting my picture taken and in looking at the proofs you could tell I was a little tense. However, as the session went on, Kristine's fun yet professional personality really put me at ease and I actually had fun being a "model" for a short time! The pictures don't lie, she nailed it! My head-shots are amazing, creative, and professional.
I very highly recommend Kristine Marie Photography. She is professional, friendly, punctual and most importantly, takes pride in her customer service (which seems to be a lost art now days). Hire her, you won't be disappointed! – Lindsay K. (Click the image below to see more of Lindsay's headshots.)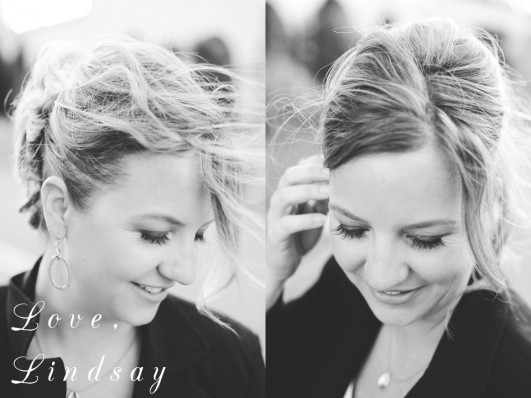 Kristine is an EXCELLENT headshot and portrait photographer! She created a very comfortable environment for me and did a lovely job making me feel at ease. She really took the time to listen to my wants and needs and the pictures she produced were amazing and exactly what I was looking for. I have no hesitation recommending Kristine for any photography needs! -Tina A. (Click the image below to see more from Tina's portrait session.)
My family felt really comfortable taking pictures with you. From past experience of doing the family portraits,for me personally it was always awkward. The photographer would pose us in uncomfortable and awkward ways and it showed in the pictures. But with you it was such a fun experience. I'm not a big fan of getting my picture taken, and with you I did not have to worry at all. It was something different and we enjoyed it. I liked how the photos captured our true emotions. We did not have to force a smile since we were already happy and laughing. Considering, my brother and I would usually mess around whenever we had to get our picture taken and do cheesy smiles, you captured us just being normal selves and it was not forced at all. You do such an amazing job of making people feel comfortable and not awkward at all. I can tell you are very passionate about what you do and it shows in your work. You are very reliable, organized, and an overall wonderful person. Your photographic style is unique and creative, and the pictures turned out amazing and beautiful. – Joanne D. (Click the image below to see more from this family portrait session.)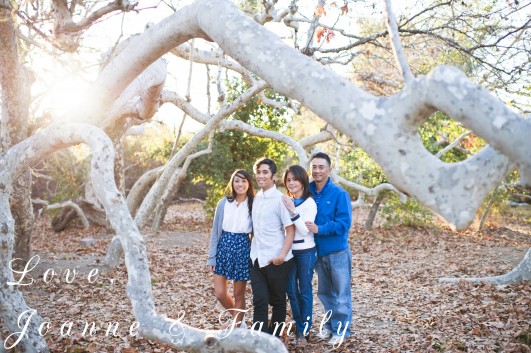 The experience I had was great & I'm not just saying this because she is my aunt! My mom planned with my aunt to get Mother's day photos done for the year out in San Diego at the Museum of Art (Balboa Park). I loved how she already scoped out the property and knew what areas that would provide the best shots! The way she just made everything flow when we were with her helped us to relax and have fun (By the way, it was our first time ever doing a photo shoot like this). Not even a quarter of the way into our shoot it began to rain (Darn you SD weather), but my aunt made do with the circumstances. We ended up running through the rain at the end of the shoot and she got some amazing shots of us! I highly recommend her because of her flexibility, personality, and creativity. So ya'll better hurry up and book with her!! 🙂 – Alyssa R.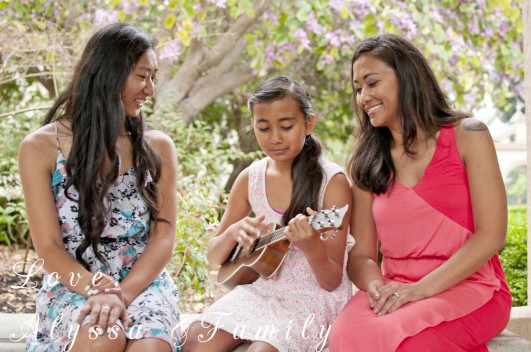 Kristine took my senior pictures this summer, and they were beautiful! My family was impressed on how they turned out. Loved that she worked on many poses at various spots at the location. I definitely recommend her! – Renee S. (Click on the image below to see more from this senior portrait session.)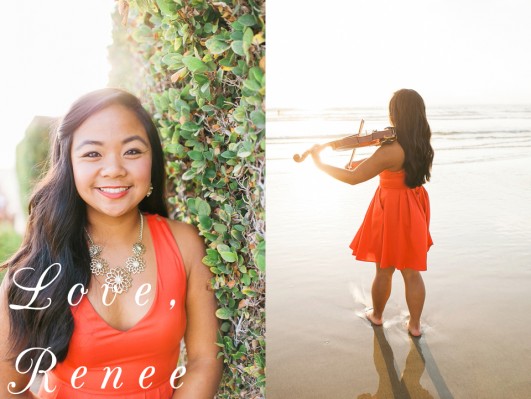 "Kristine is cheerful, down to earth, and comfortable with dealing with a large, crazy group. At the same time, she's professional and serious with the photos. And by the way… patient. What I liked most about her photography service was how she took the greatest pictures when people weren't looking and she chose nice positions for poses and angles! Kristine made things convenient by providing the pictures and mailing it to us so quickly. I would definitely recommend her as your event photographer!" -Jennifer L.
"I don't feel all that natural in front of a camera, but Kristine helped guide me in a way that was comfortable, easy, and fun. She is full of ideas and confident in her photography skills, so that translates to her subjects." – Lindsay S.
"I highly recommend Kristine to anyone who is looking for an approachable, easy-going, talented wedding and event photographer. Kristine was the event photographer for a baby shower I hosted and she did a fantastic job. It can be awkward hosting a photographer at parties, but Kristine fit right in with the guests and they all loved her! She was seamless about taking candids and organizing group shots — she captured the memories of the day beautifully." – Sarah M.
"I was really nervous about doing boudoir photography, but Kristine made me feel relaxed and coached me through the whole shoot. I told her what my areas of concern were, and what I wanted to emphasize, and she gave me the confidence I needed to feel and look like a bombshell! I am so happy with the boudoir photos; I know my husband will love them, and I can take pride in knowing that I will always (at least in these photos) look gorgeous! I would recommend Kristine to anyone looking for a professional photographer to capture them at their very best, no matter what the occasion." -Boudoir Client